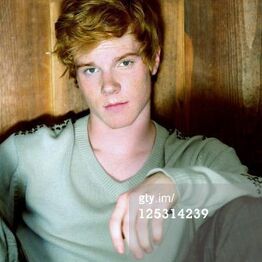 Adam Paul Nielson Hicks
 (born November 28, 1992), 
better known as "Adam Hicks"
 is an American actor, rapper, singer, 
dancer
 and songwriter. 
      His first leading role was in How to Eat Fried Worms. He is most notable for playing Luther in the Disney XD series Zeke and Luther and starring in the Disney Channel Original Movie Lemonade Mouth as Wendell "Wen" Gifford. He had a recurring role in the second season of Jonas L.A. as DZ, and had a co-leading role as the third king, Boz in the Disney XD original series Pair of Kings. However, Disney XD decided not to continue the show after the third season.
Adam Hicks is an actor, and does the role of Luther Waffles, and is also known for his other role of characters, 5-Year-Old Dave. ("Titus"), Robbie Funkhouser. ("The Funkhousers"), Boy In Classroom. ("That Was Then"), Brad Davis. ("Down and Derby"), Mike Stevens. ("The 12 Dogs of Christmas"), Quarterback. ("The Shaggy Dog"), Joe Guire. ("How to Eat Fried Worms"), Colin Doyle. ("Mostly Ghostly: Who Let the Ghosts Out?") DZ. ("Jonas L.A."), Himself. ("Zapping Zone"),Wen Gifford. From the hit disney channel original movie, ("Lemonade Mouth").King Boz(Pair of Kings).
Adam Hicks is also known for his great rapping, and he did a Remake of the MC Hammer song U Can't Touch This with fellow co-star Daniel Curtis Lee. The music video for the song was shown June 29, 2009 on Disney XD. He also did a remix of the song "In the Summertime" by Mungo Jerry along with Daniel Curtis Lee, with cameo appearances by Hutch Dano, Ryan Newman, Doc Shaw, Mitchel Musso, Dylan Sprouse, Cole Sprouse, David Lambert, Caitlyn Taylor Love, and Logan Miller. In late 2010 he recorded the song Happy Universal Holidays with fellow co-star Ryan Newman. And did some songs from Lemonade Mouth.